I received a kit from Claritin® and The Outsideologist Project and compensation in exchange for my honest review of Claritin® and The Outsideologist Project. All thoughts and opinions are my own.
I have quite a long list of things I look for when planning activities for my family.
"Of course you do," you're probably thinking. "You're the Macaroni Kid lady!"
It's true! I try to search out experiences that will be great for everyone in our family.
Here's what I look for:
A place that allows for open ended play that stretches my kids' imagination
A place that is good for all ages and abilities in our family, from kids through grandparents
A place where my children can discover new things
A place where my kids can experience age-appropriate freedoms and take on new challenges and adventures
A place where we can all get active, together!
Did you know that we have the PERFECT place in Rockville-Gaithersburg that meets all of these criteria?
Yep, we do! It's THE OUTDOORS!
According to a new survey from the makers of Claritin®, though, 49% of parents surveyed report that their kids find the outdoors boring. That same survey among 2,000 American parents of children ages 5-13, that parents believe their kids are curious about the outdoors, but perhaps lack the imagination needed to make the most of their time outdoors.
There are physical, mental and emotional health benefits of being outside. That's why I am so excited to be working with Claritin® to promote The Outsideologist Project!
What's that, you ask?
The Outsideologist Project, presented by the makers of Claritin®, is a multiyear initiative with the mission of getting 1.2 million kids to spend an extra hour outside each week. It was developed to inspire kids and arm parents with tools and resources to encourage more outdoor time and foster a love of the outdoors!
I think it is just perfect that Claritin® is behind this huge initiative to get families spending more time outside. Especially around our area in Montgomery County, our annual return to spring weather and the joys of the outdoors goes hand in hand with some pretty formidable conditions for seasonal allergy sufferers. All three of my kids struggle with allergies this time of year – including itchy eyes. I know that's no fun. With Claritin®, though, the whole family can set out for an outdoor adventure!
We're challenging our local Macaroni Kid Rockville-Gaithersburg families to join us in committing to spending at least an hour more outside each week - Take on this challenge with us and #GetOutside.
Be sure to join along in the activities and get inspiration from @OutsideologistProject on Instagram and Facebook, and share your adventures using #GetOutside
TOP 5 OUTDOOR ACTIVITIES FOR OUR FAMILY
NATURE WALKS - Montgomery County has over 250 miles of trails for exploring. Not sure where to start? This Montgomery Parks website gives useful information about the trail distances, conditions, and suitable activities on each.
GARDENING - My husband and I love the satisfaction of growing and eating fresh tomatoes and cucumbers in our yard. Gardening is a great activity for kids, too! Gardens are a great opportunity to teach responsibility and nurturing. We had some fascinating Tomato Hornworms eating our crop last year and together had to research the bugs and learn how to protect our crops. This year my kids have expressed an interest in different kind of gardens. We're designing my son a butterfly garden. My daughter wants a cut flower garden so that she can make bouquets!
PICNIC TIME – Some of the sweetest days I've had with my family have been simple family picnics. Whether at home or in a park or garden, packing a special meal and a big blanket can be the perfect way to reconnect as a family. My advice – keep it simple. Bring some tasty treats, plenty of water, and a kite or frisbee. Then let the day take you away. My kids really love picnics at playgrounds – best of both worlds for them!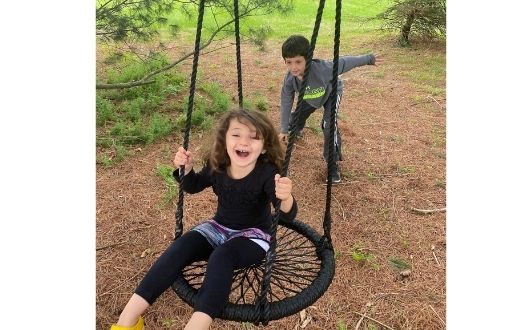 GET BOATING - We have a number of different boating opportunities in and around Rockville and Gaithersburg. At the RIO in Gaithersburg you can rent really cute swan or dragon paddle boats at the lake. At Lake Needwood you can rent pedal boats, kayaks, or canoes. With permits you can even go fishing in Lake Needwood or nearby Lake Frank. Remember to practice water safety and wear a life jacket at all times!
EXERCISE TOGETHER - There are so many fun ways to get physically active together as a family. Start walking the dog together, or jogging/walking together as a family. My daughter loves to do yoga together outside in nature. My son is into golf, and loves practicing his golf swing in the yard with us. My 4-year-old is so proud of the progress she is making on riding her bike with training wheels. We are starting to do short, flat bike rides together. Another fun challenge can be to set up family activity challenges like a jump rope or hula hoop competition, or a friendly family game of baseball, soccer, or whatever sport you choose. Not into sports? Get moving by setting up a nature scavenger hunt or using sidewalk chalk to draw a hopscotch game. Even in the evening you can get outside together. Have you ever played flashlight tag at night? Tried glowstick bowling in the driveway? Chased fireflies together or looked for nocturnal animals? Get Out there!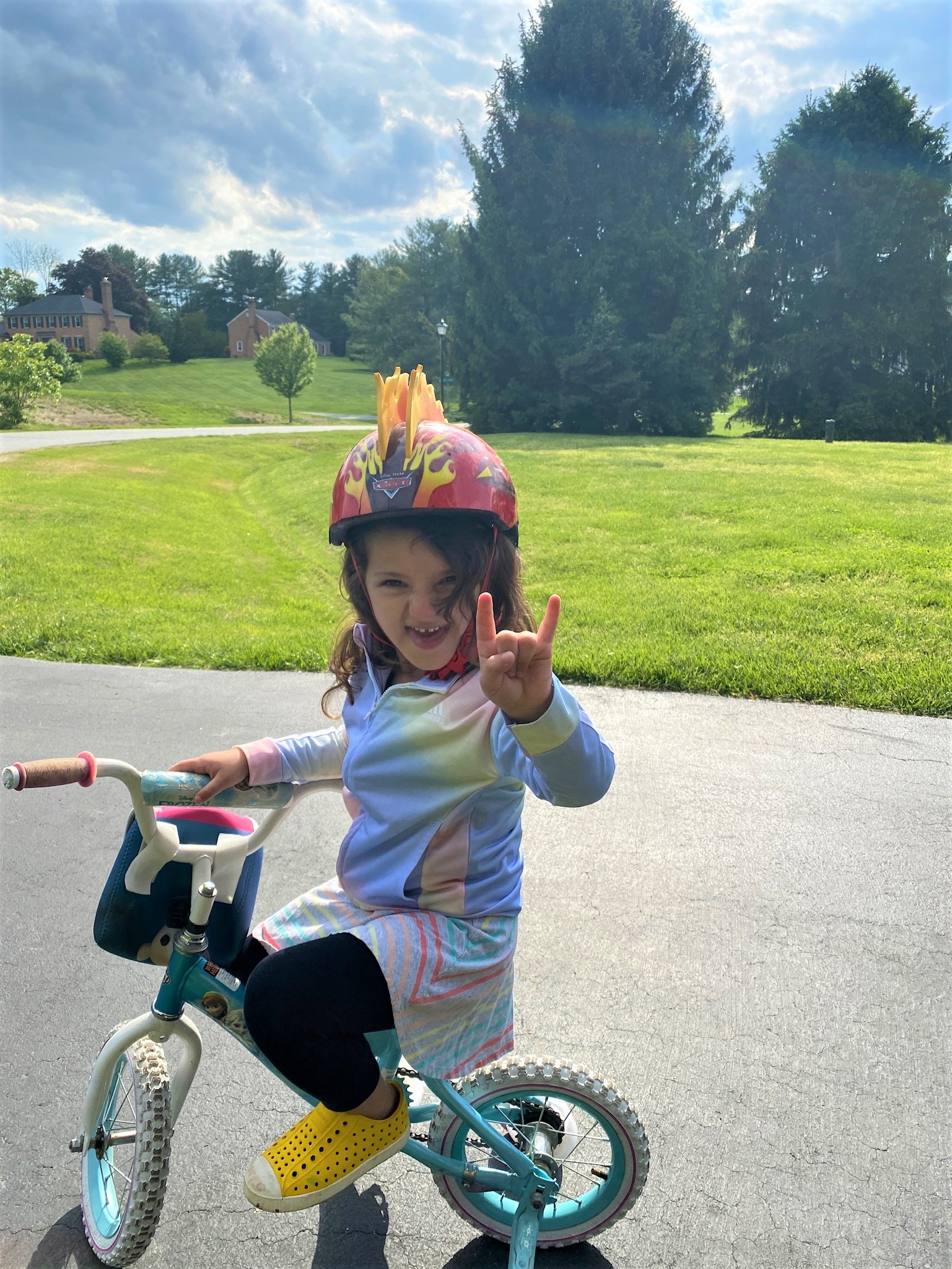 THE CONTEST HAS NOW ENDED!! CONGRATULATIONS TO OUR WINNER!
Enter to win an Outsideologist Project Kit from the makers of Claritin®. Each kit includes items
to inspire your child's outdoor exploration as well as samples of Children's and Adult's Claritin®
so Outsideologists of all ages can get the powerful, non-drowsy allergy relief they need to
embrace the wonders of the outdoors. Use as directed. Click HERE to enter! NO PURCHASE
NECESSARY TO ENTER OR WIN. Sweepstakes is open to legal residents of the United States
who are at least 18 years of age at time of entry. Sweepstakes commences at 12:00AM ET on
7/16/21 and ends at 11:59PM ET on 8/16/21. Subject to Official Rules at
https://docs.google.com/document/d/1OKoHGMu9cg8htJrFilAV4UN8ydyvRki5mBEdRKfXLrs/ed
it. For prize descriptions see Official Rules.