| | | |
| --- | --- | --- |
| | | |
Help Get Your Kids Outside!!
---
Uncle Milton National Geographic toys to the rescue!
Over the past several months, I have noticed a huge problem in my household...my almost 5-year old son is addicted to screens and electronics!! While I realize I am completely to blame for this phenomenon (I have gotten him every tech gadget out there that might help him play and learn his way into being ready to start Kindergarten this month, and I swear he knows how to use my iPad better than I do), it really freaks me out that when I say "Let's go play outside," he gives me a blank stare. Then asks if he can bring the iPad, handheld video game, etc. outside....Hmmm, ok, he totally does not get my point. So, when I was asked to review some Uncle Milton toys that just hit the market that are aimed at getting the kids outside and away from screens, I was all for it!!
Over the next few weeks, I will be sharing my reviews of several of these toys with you. If you have already played with any of these, I would love for you to add your comments as well!
This week I would like to share my thoughts on the Uncle Milton National Geographic All-Terrain Nature Collector; Earth Tag and the 4-in-1 Explorer Navigation Tool.
The All-Terrain Nature Collector is super cool looking and truly makes me want to go exploring!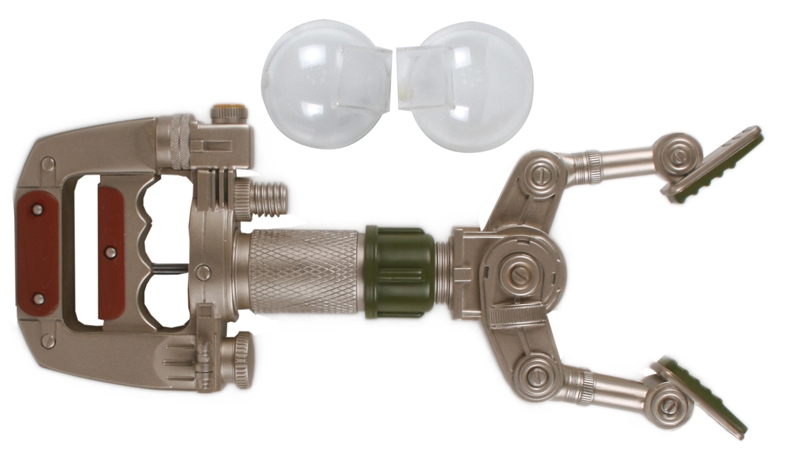 This awesome looking claw-like tool can be used by kids to grab anything from a cool stick or leaf, to a small frog, interesting insect, etc. Your child can choose to attach the removable domes depending on what they are exploring for. (And, I will note that kids can attach and detach the domes themselves which makes this an even better toy in my mind).
The Collector is also designed to make releasing whatever your child catches super easy as well...another HUGE plus in my book!!
The All-Terrain Nature Collector is best for ages 5 and up and will interest any nature lover that wants to explore their surroundings but maybe does not want to actually touch a bug. ;)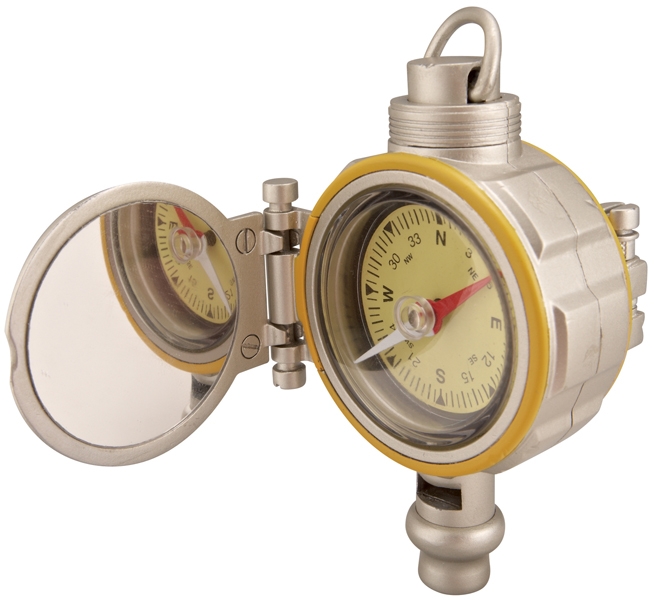 The 4-in-1 Explorer Navigation Tool is also a fun and unique product for your little explorer. It includes a compass, thermometer, whistle, and signal mirror all in one compact tool. The Navigation tool is on a carabiner that can be attached to a belt loop, backpack, etc. or just carried. This tool is also for ages 5 and I, but personally I would think ages 7 and up would get the most out of it...though my son does love flashing the mirror to make secret signals and blowing the whistle just to let everyone in the "jungle" know he is there.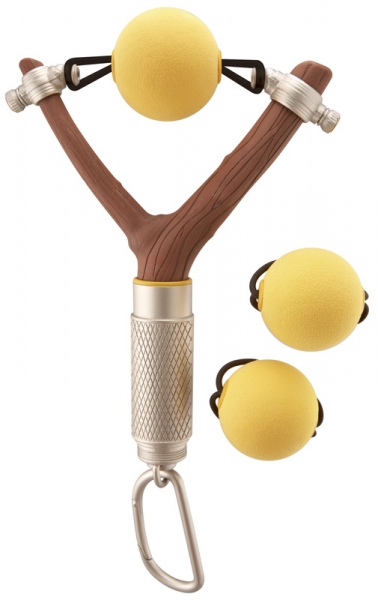 The Earth Tag seems like it would be a really fun game for older kids to use to identify cool things in their surroundings. The game includes three foam "Earth" balls and an easy to use launcher. For my little man, this was nothing more then a weapon (granted, he thought it was great!), but I would stick with the recommended age suggestion of 8 and up.
All of these fun toys are available for over 40% off right now on
Amazon using this link!
Have your say